These sites are useful for conducting ancestry research.  Most are free.  Some subscription services are listed too. Some even have tree making functionality, but not as good as ours.
Be careful if you sign up for a free trial or full account.  At least one of these companies uses aggressive credit-card-based auto renewals. Read this.  Know what you're signing up for.
---

http://www.freeukgenealogy.org.uk/
Free UK Genealogy provides free, online access to family history records. They work with a team of dedicated volunteers to create high quality transcriptions of public records from governmental sources, parish churches, and other trusted institutions. They believe that Open Data and Open Source are key to making and keeping public records accessible to all.  They work with others with the same concerns.
They have sites for:
Births, Marriages and Deaths

UK Census Returns

Parish and Non conformist registers of christenings, marriages and burials ("Hatch 'em, Match 'em and Dispatch 'em" as it is euphemistically known)

Good for US records
Discover your family history. Explore the world's largest collection of free family trees, genealogy records and resources.
Trace your ancestry and build a family tree by researching extensive birth records, census data, obituaries and more with Findmypast.
[

Free to register, free to search, but detailed records have to be paid for

Before you use this site make sure you read this.
https://www.myheritage.com/
Large resource for UK and Irish genealogy, lists various guides, county by county links, bulletin boards, mailing lists and many other relevant articles and links.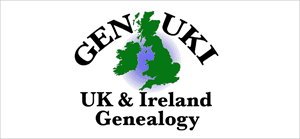 Create your family tree and discover your family history. Free genealogy software. Get automatic Smart Matches on over 3 billion profiles and share photos.

https://www.gro.gov.uk/gro/content/certificates/Login.asp
Useful access to UK Births and Deaths with mother's birth name included

Ubiquitous, comprehensive and pricey.